Sustainability
Successful emissions test for Variflex 100
Thursday, 8 December 2022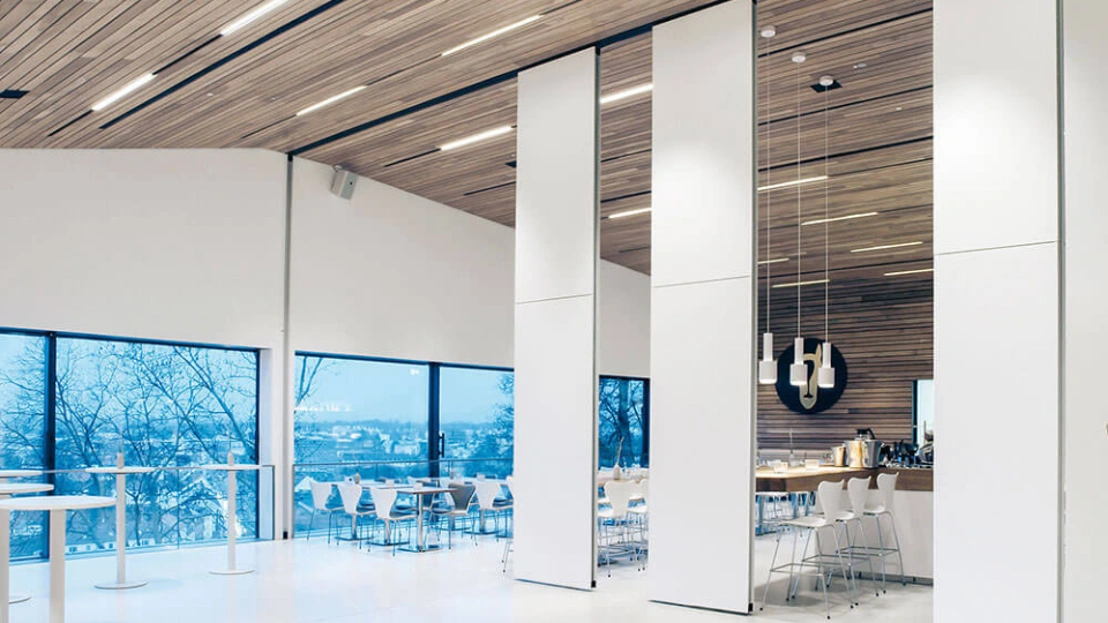 Studies show that in Europe and North America people spend almost 90% of their time indoors and many indoor environments have pollution levels two to five times higher than outdoor levels. It is therefore our responsibility to ensure that our products do not contain hazardous materials that may harm people's health.Volatile Organic Compounds (VOCs) are for example vaporous and gaseous substances in the air that can cause headaches, irritation of the mucous membranes or respiratory tract, fatigue, reduced performance or even sleep disturbances.
The Variflex 100 Movable Wall System from DORMA Hüppe from Ocholt/Germany not only provides impressive acoustic insulation in rooms, but also ensures good indoor quality. The product has recently passed the test in accordance with the AgBB scheme 2021 (German Committee for Health-related Assessment of Building Products) for emissions of VOCs and their effect on health. The re-evaluation was successful, despite the fact that the new version of the new AgBB assessment scheme includes the analysis of two further substances (glycolic acid butyl ester and neodecanoic acid), and the maximum permissible values for many substances were significantly reduced.
dormakaba, provides its customers with transparent product declarations on the materials used, under the Health Product Declaration (HPD) standard, as well as in accordance with related regulations such as REACH and RoHS. Besides Variflex 100, Skyfold Classic and Zenith Series have also qualified for low emissions of volatile organic compounds.