dormakaba News, Sustainability
Outstanding Occupational Health & Safety performance in Nogales (Mexico)
Wednesday, 1 September 2021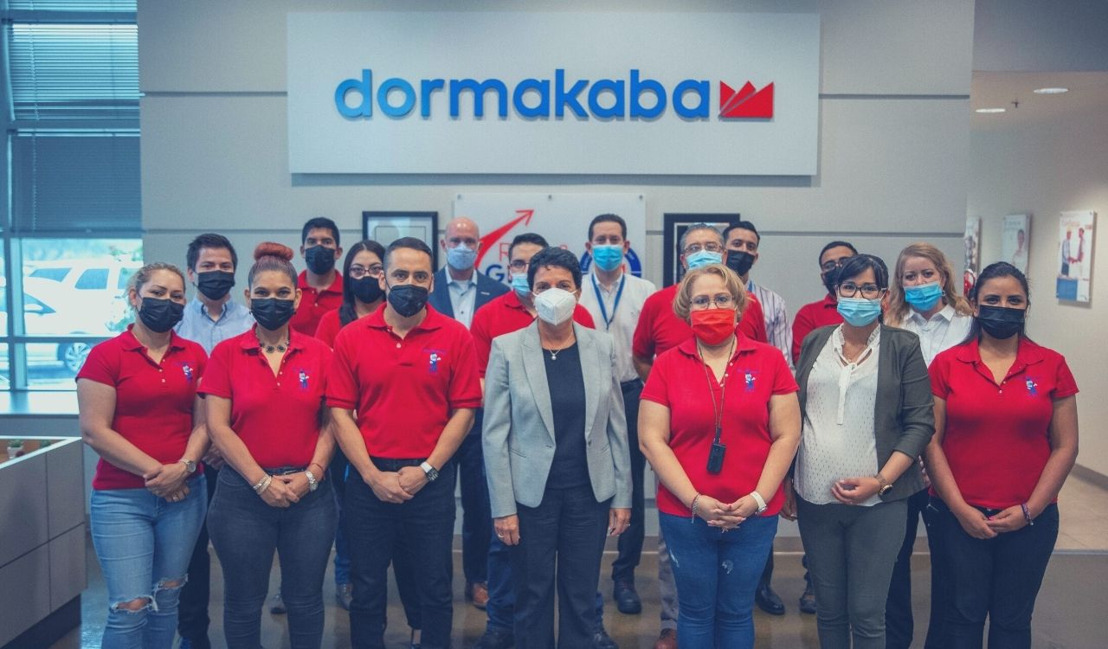 Our manufacturing facility in Nogales received external recognition for the management of the Covid-19 situation and the implementation of essential business operating guidelines. The facility also achieved almost 500 days with no accidents or injuries, as a result of effective leadership and employee cooperation.
The Covid-19 pandemic forced numerous companies to decrease production or even shutdown operations in case protective measures could not be applied. During these challenging times, the dormakaba facility in Nogales (Mexico) could continue working unaffected as an essential business, as a result of implementing and exceeding most of the preventative measures recommended by the Mexican health authorities and adjusting the internal guidelines and procedures.
For meeting the highest standard of the federal Covid-19 compliance program, the facility was granted the Mexican Social Security Institute's Sanitary Security Protocol certification. The program included among others employee trainings on Health & Safety, protective measures, workforce management, safe "return to work" guidance, and temporary pandemic policies.
The Nogales facility also received the prestigious International Society for Societal Performance & Kaufman Center's Optimal Sanitary Performance certification for their outstanding achievement for keeping the pandemic under control in the plant. During a 3-month-long project a multifunctional team of dormakaba employees collaborated with experts from universities from Argentina, Spain and Mexico to evaluate the effectiveness of the measures. As a result of this cooperation, they also created a best practice manual, customized for the Nogales facility and its employees.
The employees of the Mexican facility deserve acknowledgment for another extraordinary achievement, namely for being injury- and accident-free for almost 500 days. Besides the awareness of the employees, a long list of measures contributed to this accomplishment. For example, the annual Health, Safety and Environment training program (312 training hours totally), daily communication and awareness raising meetings at the beginning of each shift, the powered industrial vehicle and the machine guarding program, job safety analysis, furthermore the plant is STPS (OSHA equivalent) certified for Occupational Health & Safety.
"We are proud what we have achieved this year, but most of all, we are proud of the employees who helped us reach the goals we set for dormakaba Nogales. Thanks to their efforts, we managed to keep our employees safe during the pandemic." - Q. Adalberto Vega Garcia, EHS Supervisor, AS AMER