Sustainability, dormakaba News
Moving from energy consumer to energy producer
Monday, 29 June 2020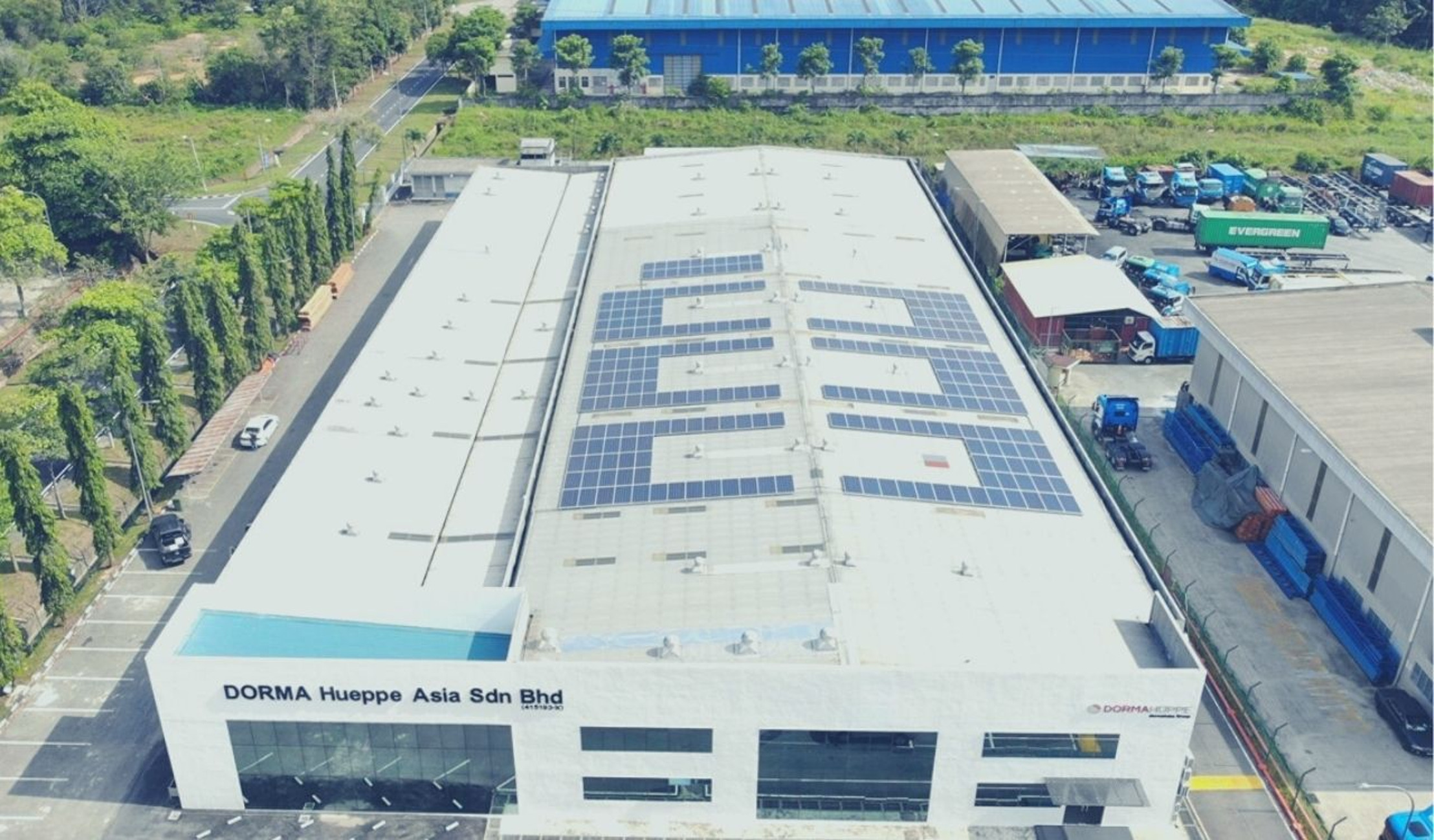 With your solar power plant installation in Senai (Malaysia), you are the third manufacturing facility in dormakaba to make the shift from energy consumer to energy producer. What motivated you and your management team to do this?
In line with our commitment towards sustainable development, our team at Senai set increased focus on environmental projects for the financial year 2019/20. We landed on the idea of a solar power system because the positive impact on the environment is great in terms of carbon emissions reduction, and at the same time reduces our electricity bill. We also realized that we were eligible for some local government programs that support this kind of investment with tax incentives.
What were the most surprising or challenging things that you had to consider in the panel selection, installation and maintenance process? 
Everything was a challenge! This was because we had to learn everything about how such systems work, from top to bottom. It was very new for everyone, and very technical. We set up a project committee and conducted a study on the different types of panels available, ran cost comparisons and scenarios on system reliability. During the installation phase, the challenging part was ensuring the safety of the installers because we were ten meters up on our roof.
How have you set up the system? For example, are you still connected to the local power grid and are you able to sell your surplus electricity to the local utility company for credits? Is the system reliable even on cloudy or rainy days?
This system has a dual meter, meaning we can sell the excess energy back to the utility company. The monthly electricity bill has the import & export figures. The system still produces energy on rainy and cloudy days but just not as much as on sunny days. We can monitor the system 24/7 via a mobile app, which shows the energy produced and whether there are any technical faults.
Looking forward, what is the one biggest piece of advice that you would like to share with others that are considering similar installations?
I would highly recommend this system to all our EHS colleagues and other companies. This project brings enormous benefits, both for the environment and for our profitability, with an expected return on investment in three and a half years. We have already seen a 45% drop in our electricity bills, too. This system can be used for 25 years – the main maintenance work is cleaning the PV Module, which we contract out for a very minimal annual fee. We even negotiated to have this done free of charge for three years. I do not see any reason not to install one.